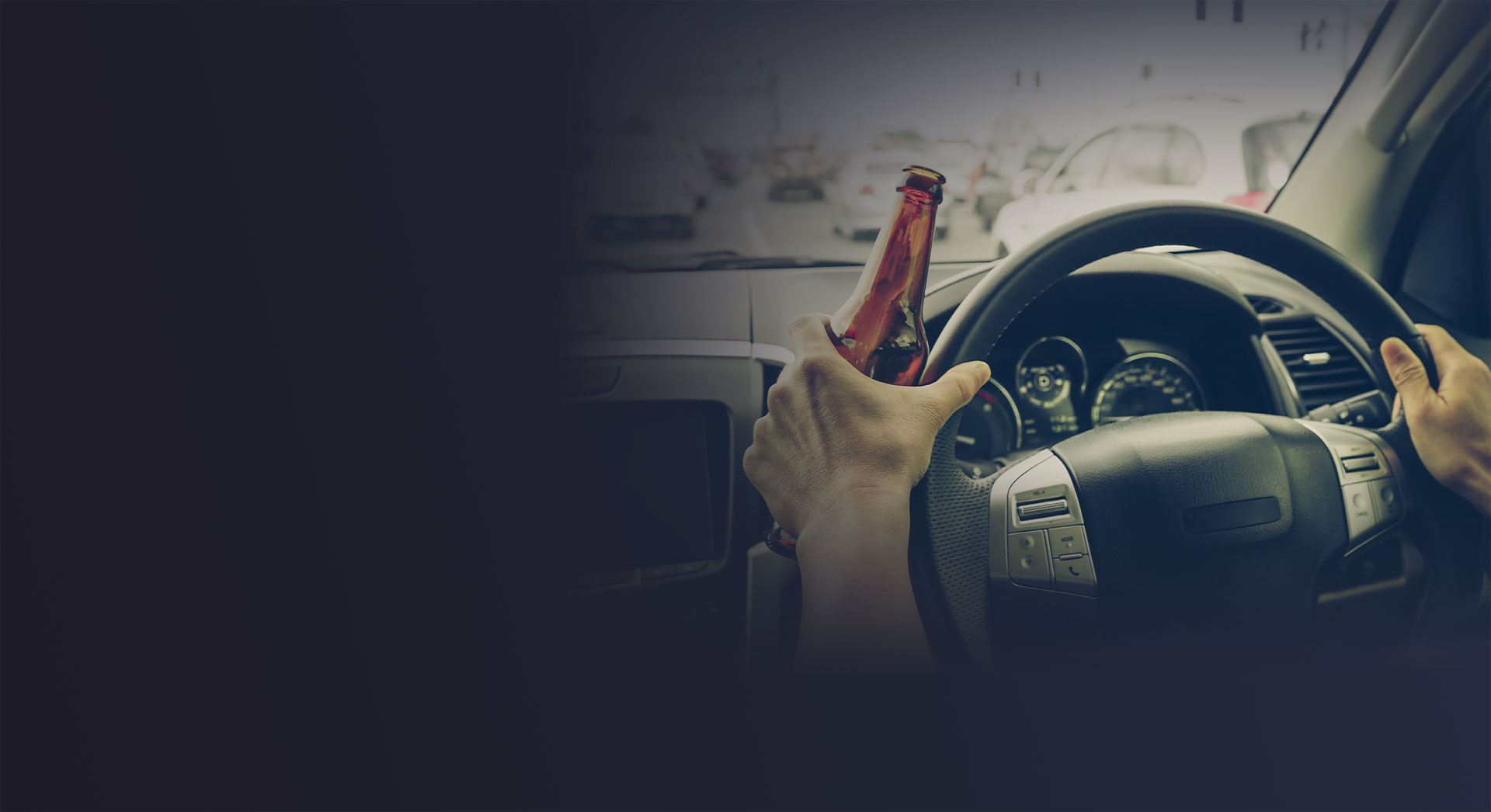 Columbus, GA DUI Attorney
Defense for Drunk Driving Charges serving Muscogee, Harris, Stewart, Troup & Meriwether Counties
If you have been arrested for DUI in Columbus, GA, you have 30 days to file a request for a hearing with the Georgia Department of Driver Services or else your driver's license is automatically suspended for one year. 
Ted Morgan Law is committed to one singular goal: to prevent a DUI conviction. If we can successfully defend your DUI case, then you can keep your driver's license and avoid other costly ramifications. You deserve a second change, and we can help you obtain it.
---
Contact our office right now at (706) 622-6255 for a free consultation with our DUI lawyer in Columbus, GA. Ted Morgan Law handles DUI charges across west central Georgia.
---
What Are the Penalties for a DUI in Georgia?
To put it bluntly, a DUI conviction will have an immediate impact on your privilege to drive a motor vehicle. More importantly, it can have long-term effects on your daily life. Whether you are facing your first or fifth DUI conviction, the penalties can be very harsh.
In Georgia, the potential consequences for DUI include:
Loss of driving privileges in the future
Higher auto insurance rates
Increased cost of credit
Employment issues in a variety of occupations
Professional licensing issues in a variety of professions
Labeled as a habitual violator under state driving laws
Disclosure issues when applying for college
Money, money, money – as it continues to cost you
First Offense DUI in GA
First-time offenders in Georgia could face the following penalties for a DUI:
a minimum $300 fine
between 1 and 10 days in jail
12 months of probation
40 hours of community service
driver's license suspension
Second DUI in Georgia
A second DUI conviction can result in the following penalties:
fines of between $600 and $1,000
between 90 days and 12 months in jail
12 to 36 months of probation
30 days of community service
DUI school
license suspension
installation of an ignition interlock device
Third DUI in Georgia
Meanwhile, third-time offenders could result in the following penalties for a DUI:
fines of up to $5,000
a five-year driver's license suspension
among other repercussions
The Further Consequences of a DUI Conviction
Being charged with a DUI can have serious consequences that can impact various aspects of your life. It is important to understand the potential consequences of a DUI conviction so that you can make informed decisions about your defense. At Ted Morgan Law, our experienced DUI attorneys are here to guide you through the legal process and help you minimize the impact of a DUI conviction.
Some potential consequences of a DUI conviction include:
License Suspension: A DUI conviction can result in the suspension of your driver's license. This can make it difficult to commute to work or school and can impact your overall mobility.
Fines and Penalties: DUI convictions often come with hefty fines and penalties. These financial burdens can add up quickly and put a strain on your finances.
Ignition Interlock Device: In some cases, a DUI conviction may require the installation of an ignition interlock device in your vehicle. This device measures your blood alcohol concentration (BAC) before allowing you to start the car.
Probation: A DUI conviction may also result in probation, which can restrict your freedom and require regular check-ins with a probation officer.
Impact on Employment: Having a DUI conviction on your record can make it difficult to secure or maintain employment, especially in professions that require a clean driving record.
What Happens if You Refuse to Submit a DUI Test in Georgia?
What is a "refusal" DUI? The biggest impact of the "refusal' to submit to the police officer's request to undergo testing is the immediate administrative suspension of your driver's license.
A Georgia driver has the right to "refuse" and not allow the officer to administer tests of the driver's breath, blood or urine. However, the "refusal" can have a significant adverse impact on the administrative license suspension case as well as the criminal DUI case.
Refusal means an automatic twelve (12) month administrative suspension of one's driving privileges in the State of Georgia by the Department of Driver Services without a right to a limited permit, barring a dismissal or acquittal from the charge of DUI in criminal court.
Oftentimes, the "refusal" will be admitted into evidence in the trial of the DUI case. The key is whether the officer properly administered the implied consent warning and whether there are any legal challenges that will cause the trial judge to exclude the results of the test or the "refusal" from evidence in the trial.
What is Georgia's Implied Consent Law?
Like all states, Georgia has an implied consent law, which means that by driving you are implying that you will consent to a chemical test if an officer requests it. Refusing is illegal, but may be still be in your best interests if you are arrested for a DUI.
Georgia Law, O.C.G.A. §40-6-392(a)(4)
Georgia law, O.C.G.A. §40-6-392(a)(4) requires that a person be advised of his implied consent warnings "at the time of the arrest." As a general rule, an arrest for DUI must be made before the officer can give Implied Consent Advisements and test your breath, blood or urine.
Current Georgia case law provides one exception: when there is a traffic accident resulting in a serious injury and there is probable cause to arrest the driver for DUI, the officer does not need to physically arrest you before reading the Implied Consent Advisement.
However, if there is no accident resulting in a serious injury, the need for implied consent is triggered at the point that a driver-suspect is not free to leave and a reasonable person in that position would not believe that the detention was temporary.
In sum, while an arrest for DUI is mandatory before Implied Consent Advisements may be given and a test demanded, and while Implied Consent Advisements must be given at the time of arrest, Georgia case law provides many exceptions that relieve the officer from making the arrest prior to the Implied Consent Advisement and/or giving the advisement at the site of arrest.
Protect Your Rights and Future with Experienced DUI Defense
Being charged with a DUI can have serious consequences that can impact your life for years to come. It is crucial to have a skilled and experienced DUI attorney on your side to protect your rights and fight for the best possible outcome for your case.
At Ted Morgan Law, our team of dedicated DUI defense attorneys has extensive experience in handling DUI cases in Columbus, GA and the surrounding areas. We understand the complexities of DUI laws and have a proven track record of successfully defending our clients against DUI charges.
When you choose us for your DUI defense, you can expect:
Personalized attention and a customized defense strategy tailored to your specific case
Thorough investigation of the circumstances surrounding your arrest, including any potential violations of your rights
Aggressive representation in negotiations with prosecutors and in court
Knowledgeable guidance throughout the legal process, ensuring you understand your options and rights
Efficient handling of administrative license suspension hearings
Strategic defense strategies aimed at minimizing the impact of a DUI conviction on your driving record, insurance rates, and future opportunities
We Are Ready to Help You Fight Your DUI Charges
With so much at stake, it is crucial to have a Columbus, GA DUI attorney on your side who knows how to fight for your rights. When you rely on Ted Morgan Law, we can work to minimize your penalties or have your charges dismissed altogether. Remember, you only have 30 days to enter your appeal, so act now by giving us a call.
We serve clients across west central Georgia including the cities of:
Lumpkin
Richland
Manchester
Greenville
And LaGrange
---
To schedule your free consultation, dial 706-622-6255 today to speak with our Columbus, GA DUI lawyer.
---
Related Reading Providing a Personalized, Hands-On Approach
No matter the issue you currently face, our firm understands what is at stake. We are committed to providing the highest level of legal service to our clients.
When you trust our firm with your case, you will work directly with Ted Morgan throughout the legal process, allowing you access to his years of experience and dedication.
He will help you find the legal option that works best for your unique circumstances. Our firm returns all calls promptly and keeps our clients informed and up-to-date throughout the duration of their cases.
---
For a free phone consultation with a skilled DUI attorney in Columbus, Georgia, call Ted Morgan Law at 706-622-6255 or contact us online today.
---
Let Us Walk You Through The Next Steps
Schedule a Free Phone Consultation